Dj's Outsourcing's Human Resource Management System (HRMS) provide a simple, cost-effective and complete solution to manage human resources for your organization.
Our Human Resource Management System (HRMS) includes different modules for personnel and organization information providing multiple access. In today's competitive market place, Our HRMS helps you ensure that your organization has the right people in the right roles at the right time and we know effective management of your crucial organization asset – people is vital in growing your organization.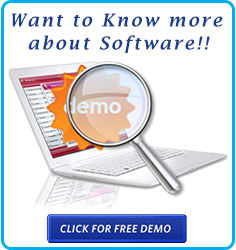 ➤List of features and modules of our Human Resource Management System :
Admin Module
  Master Management for all modules
  User Role Management
  Analytics Report generation

Staff Management Module
  This module is for staff information keeping.
  Employee Joining Information
  Employee's personnel, family, educational, work experience,
job details etc.
  Employee Emergency address and contact person details
  Employee Current position and job profile
  Employee Local address and References details
  Employee Training details
  Holidays Info (Fixed / Non‐fixed)
  Assets given to employee
    Staff appraisal and performance review is available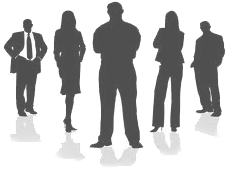 Assets Management Module
  Flexible/Customize Asset Management Master Settings
  Asset Classification, Asset types
  Location and Sub‐location
  Asset status (e.g. repair, scrap, damage etc.) along with their entire description like assetcode, asset notes, the asset transaction history etc.
  AMC Insurance detail for Asset
  Vendor detail for all item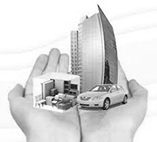 Appraisal Management Module
  Setup of Appraisal Managers and Appraise
  Rating of employees for various areas like skills, performance and overall rating.
  Appraisal template setup
  Minimal training needed for all contributors
    Quick access to appraisal history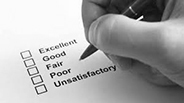 Training Module
Enables you to establish and manage skills and competency based training and development programs.
Including administrative functions, need identification, candidate registration, trainingscheduling and training resource management.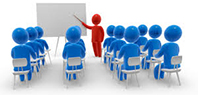 Recruitment Management Module
  Man Power requirement occur on account of retirement, resignation, transfer, deputation, andvacancies created due to additional requirement. Vacancies can be fulfilled by either byinternal requirement or external requirement.
  Keep an organized database of qualified applicants, allow employees to manage openrequisitions, track expenses, and automate the hiring process.
  Applicant Detail, Short List the Applicant, Interview call, Final merit List generation andSMS/E‐mail Notifications, Generate Offer Letter.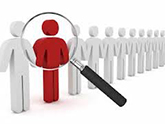 Leave Management Module
This online system cuts out the physical movements and enables HR to have a bird's eye view ofthe leave situation in the company. It helps in planning of leave allocation for employees. Employees can easily apply for leave & an auto e‐mail notification for leave application/approval willbe sent to the concerned authority to process the same.
  Leave rules
  User Defined various Leave types e.g. EL,SL, CL etc
  Leave can be classified as pay or non‐pay leave.
  Self defined numbers of annual leave entitlement for each designation wise employee wise
  Automatic calculation of leave balance
  Leave Balance Details
  Leave Application
  Leave Approvals
  Monthly / Yearly Leave Carry Forward
Generate reports on daily, weekly, monthly basis in popular formats like pdf, word, excel as mentionbelow.
a)  Employee Leave Balance
b)  Paid/Unpaid Leave
c)  Employee wise Leave Detail and Summary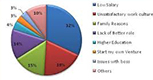 ➤Time Management and Attendance Management (Integration with Punch card/Finger print system as on required)
It provides the easiest way to keep a track of staff attendance manually.
Late Coming, Early going, Absence due to travel on duty, etc.
Employee Shift Manage
Overtime Details
Manual Attendance done By Employee details
Week of Adjustment (employee wise)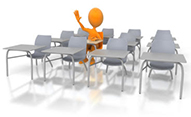 Event Management Module
 Our event management offers a user‐friendly environment for facility scheduling and eventmanagement
 Create events and set all event related information and employee registration.
 Make and print reports with any type of information like Event Reports, Attendee reports etc

Payroll Management Module
Flexible for creating new Earning, Deduction Head and Sub Head
Employee Insurance & Provident fund processing
Managing employee personnel and payroll information
User defined Allowances and Deductions
User defined settings for the calculation of each Allowances & Deductions
User defined settings for Provident Fund, Pension Fund (PF), Social Insurance (ESI), Income Tax(TDS)
User defined settings for Professional Tax
Variable DA calculations
Calculation of DA Arrears
Compliant with statutory contributions like PF, ESI and Professional Tax
Compliant with income tax regulations like TDS
Pay slip generation in different formats
Pay slip through email
Generate reports on daily, weekly, monthly basis in popular formats like pdf, word, excel as mentionbelow.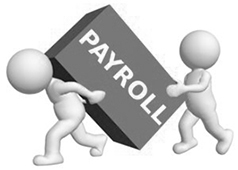 Payroll Report
a)   Employee Information, Employee Salary Slip,
b)   Salary Register, Salary Certificate, Bank Report. Salary summary.
PF Report
a)   Form 3A (Details of Employees Pension Fund Scheme yearly)
b)  Form 5,
c)   Form 6,
d)   Form 6A (Employee Yearly PF Contribution), e)   PF Challan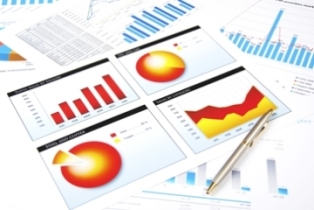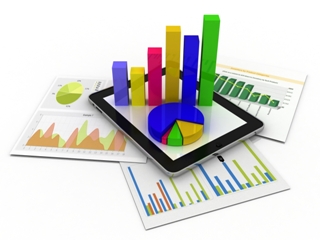 TDS Report
a)   TDS Challan (Form 281),
b)   Form 16 with form 12,
c)    Form 24Q, Form 27A
ESIC Report
a)    Form 3, Form5A, Inspection Report
HRD Procedure for payroll
Final Settlement
PF Challan
ESIC Challan
Employee Transfer, Increment and Promotion Module
  Increment Processing
  Promotion processing
  Salary Certificate & Appraisal Letter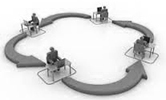 Loan Management system
Loans & Advances and EMI settings
Schedule of refunds for Loans and Advances
Track Loan details
Track Payments on loans
Track Payment and Amortization Schedules
Accrue Interest Income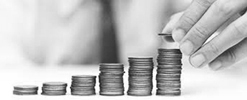 Manpower Planning Module
Delivers  a  comprehensive solution  for  planning  your  company's  strategic  growth  and  help employees understand their career options.
Skills search within organization
Retirement Tracking
Succession Planning
Add/Edit/Delete Skills in man power detail
Resignation Tracking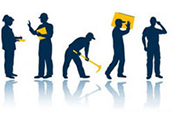 Utilities
To – Do list creation
Event Viewing and Posting
Get updates on routine work i.e. leave, loan, appraisal.
Email / SMS alerts for routine work
Auto SMS for Leave and Attendance