Our team have developed a document management system that organizes and structures all your documents in one place and makes access, retrieval, and sharing of documents possible with a single click. Which have function to track document user for security purpose and have user wise authority system to add, edit and delete document.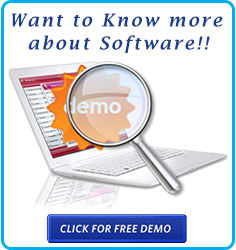 ➤Features of DMS
Online File Tracking System
Login & Role Management
System will be authenticated by unique username & password for login.
System will have its roles based rights system. For ex. There will be Admin; Executive Engineer & Guest are roles. In this admin will have all rights, Executive engineer has some limited rights like view, add, edit and delete of the records. And Guest can only view the records; he/she can't add, edit or delete the records.
System will have all audit log information for each activity done in the system.
Features
Web based System, can access from anywhere anytime
Tracking entire history of file & document
Maintaining ageing / pendency of file & document
Reduce Processing Time and Create Transparency
Each File and document will be generated with unique ID number
Can be forwarded to Employee , departments with comments
Forwarded file/ doc can be recalled until acceptance is pending at the other end
Files /documents which are not currently in use can be archived
Centralized Database for different locations
HOD can pull the pending file/ doc under his/her
Able to upload various types of files (e.g. .doc, .xls, .ppt, .txt , .jpg, .bmp, .pdf, .wav etc.) as a document
N-number of Documents/notes can be attached to a File and can be viewed
Main notes can be identified separately
Three types of documents i.e. Inward, Internal & Outward
Multiple copies (CC) of inward and Internal document can be sent and identified
Outward document can be dispatched to multiple locations
Recipient will receive email notification
Contains Report and Help modules for better functioning
Documents can be searched through its content and various criteria
Reminder emails for pending files and documents
Hierarchy can be set in pre-defined workflow to forward in fix sequence
Role based Access right (Inward/ head/ User/ Admin)